Latest News
16
Jan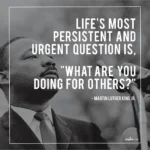 All state offices will be closed Monday, January 16th, 2022 in observance of Martin Luther King Jr. Day. Fairchild Record Search will be open during normal business hours.
21
Dec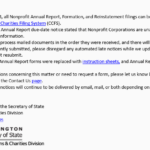 Washington SOS Update as of 12/20/2022 The WA SOS have announced today that effective January 10, 2023, all Nonprofit annual report, formation, and reinstatement filings can be submitted through their online CCFS system. The official...
8
Dec
Thanks again to the Fairchild team (and especially Fanny) for all your help on this transaction. We successfully closed the deal today and couldn't have done it without you! Really appreciate your efforts and responsiveness....
Testimonials
A sincere thank you to your team who went above and beyond for our client's recent nonprofit filing completions, you really helped them achieve what they feel will be a really transformational change. Kudos to you all!!!
I just wanted to take a moment and let you know what a good job Cathy is doing for your team.  She was very responsive to the many follow up questions I had on an important rush project.  If I were her, I probably would have gotten annoyed with the multitude of my questions.  Her responsiveness/clarity of answers and her delivery of results was above and beyond.